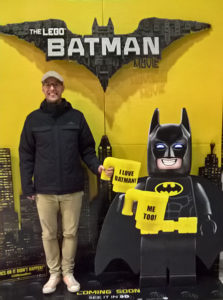 Hi everyone, if you want to know a little bit more about me, myself and I. 😉
I was born and raised in France. As long as I can remember, I have always wanted to travel for work. As a student, I was obsessed with  big animation studios and to understand how they made these beautiful pictures.
After traveling eight years, I have come back to France and I thought it would be interesting to share my thoughts on Lighting and Compositing in different studios and countries.
So feel free to comment or write to me especially if you do not agree with what I am saying ! And please let me know who you are and what do you do. I am always curious to know about my readers !
Thanks !
Let me know what you think !