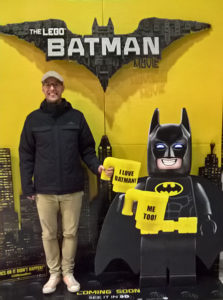 Hi everyone, if you want to know a little bit more about myself…
I was born and raised in France. As long as I can remember, I have always wanted to travel for work. As a student, I was obsessed with animation studios and understanding how they made these beautiful pictures. Now that I have experienced some of this stuff, it is my turn to share it with all of you.
Update : I have removed the contact form as I was getting way too many spam emails…
So feel free to write to me on LinkedIn especially if you do not agree with what I am saying ! And please let me know who you are and what do you do. I am always curious to know about my readers !
Thanks !